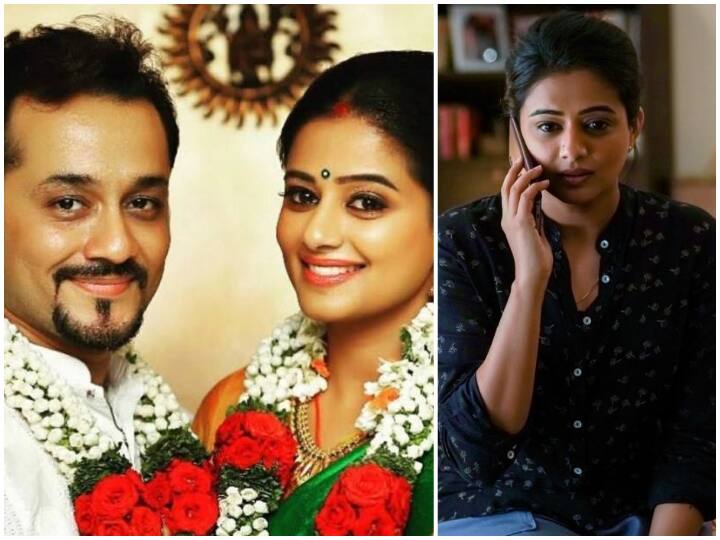 Mumbai: 'The Family Man' actress Priyamani, who portrays the role of Manoj Bajpayee's wife Suchi in the popular web-series, got married to an event organiser Mustafa Raj on August 23, 2017. The couple tied the knot in a private ceremony in front of their loved ones. Though Priyamani and Mustafa have been leading a blissful marriage life, allegedly there are many people who opposed the idea of this inter-caste marriage.
And now according to the latest report by a leading publication, Mustafa Raj's first wife Ayesha has alleged that Priyamani's marriage with Mustafa is 'illegal'. Ayesha further claimed that Mustafa is not 'legally separated' from her and filed a criminal case against Priyamani and Mustafa over their marriage.
Ayesha told ETimes, "Mustafa is still married to me. Mustafa and Priyamani's marriage is invalid. We have not even filed for divorce and while marrying Priyamani, he declared in the court that he was a bachelor." When the publication contacted Mustafa over this update, he was reluctant on this news coming out and claimed that the charges against him are 'false'. He told the leading publication, "The charges against me are false. I am paying the children's maintenance to Ayesha regularly. She is simply trying to extort money from me."
Mustafa Raj further disclosed that he has been living separately from his first wife Ayesha since 2010 and claimed that they got divorced in the year 2013. He told, "My marriage with Priyamani happened in 2017, why was Ayesha quiet for so long?"
Ayesha, who has two kids with Mustafa, then clarified and told ETimes, "As a mother of two children, what can you do? One tries to sort it out amicably but only when it doesn't work out, some steps need to be taken because you don't want to lose out on time which he has been using against me now."
Also, when the publication contacted Mustafa Raj's lawyer Purnima Bhatia, she told, "Yes, I was handling this case for Mustafa. Even now, I am officially on it. As for the matter, it is currently pending. However, I do not know if I'll go further in this case or not."
Meanwhile, speaking on the professional front, Priyamani was last seen starring in 'The Family Man'. She will be next seen featuring in 'Maidaan', 'Virata Parvam', 'Cyanide', 'Dr. 56', 'Quotation Gang' and 'Khaimara'.
Stay tuned for more updates.